The Brücke-Museum will be closed 1.–3. June 2023 for the conference Expressionism Revisited. The programme will be streamed live on our website so you can follow the event digitally. On Sunday, 4 June 2023 we celebrate the last, free exhibition day of 1905: Fritz Bleyl and the Beginning of the Brücke with a diverse programme.
On June 7, 1905, four young architecture students founded the artists' group Brücke in Dresden. Erich Heckel, Ernst Ludwig Kirchner, Karl Schmidt-Rottluff, and - the less well-known today - Fritz Bleyl wanted nothing less than to rewrite art history.  Their drive for change contrasts with a time marked by the conservative attitude …
More
The Brücke Museum organizes from 1-3 June 2023 the international conference Expressionism Revisited. Current research projects, new questions and methodological approaches that address the challenges in the scholarly contextualisation, presentation and mediation of Expressionism will be presented and discussed.
All panels and lectures will be broadcast live so that the programme events can be followed digitally. -> To the Livestream … More
We cordially invite you and your friends and families to our next Museum Sunday!  Admission is free. You do not need a time slot ticket for your visit. Please register for the events at the information table in front of the Brücke Museum. PROGRAMM  11:30-noon (GER) The woodcut and the bridge Tour of the exhibition 1905: Fritz Bleyl …
More
After the award-winning exhibition of Vivian Suter, the Brücke-Museum invites for the second time a contemporary position to enter into dialogue with its historical collection. The visual artist Małgorzata Mirga-Tas, born in 1978, works in sculpture, painting and film. Collage is a fundamental design principle of her artistic works. She has attracted …
More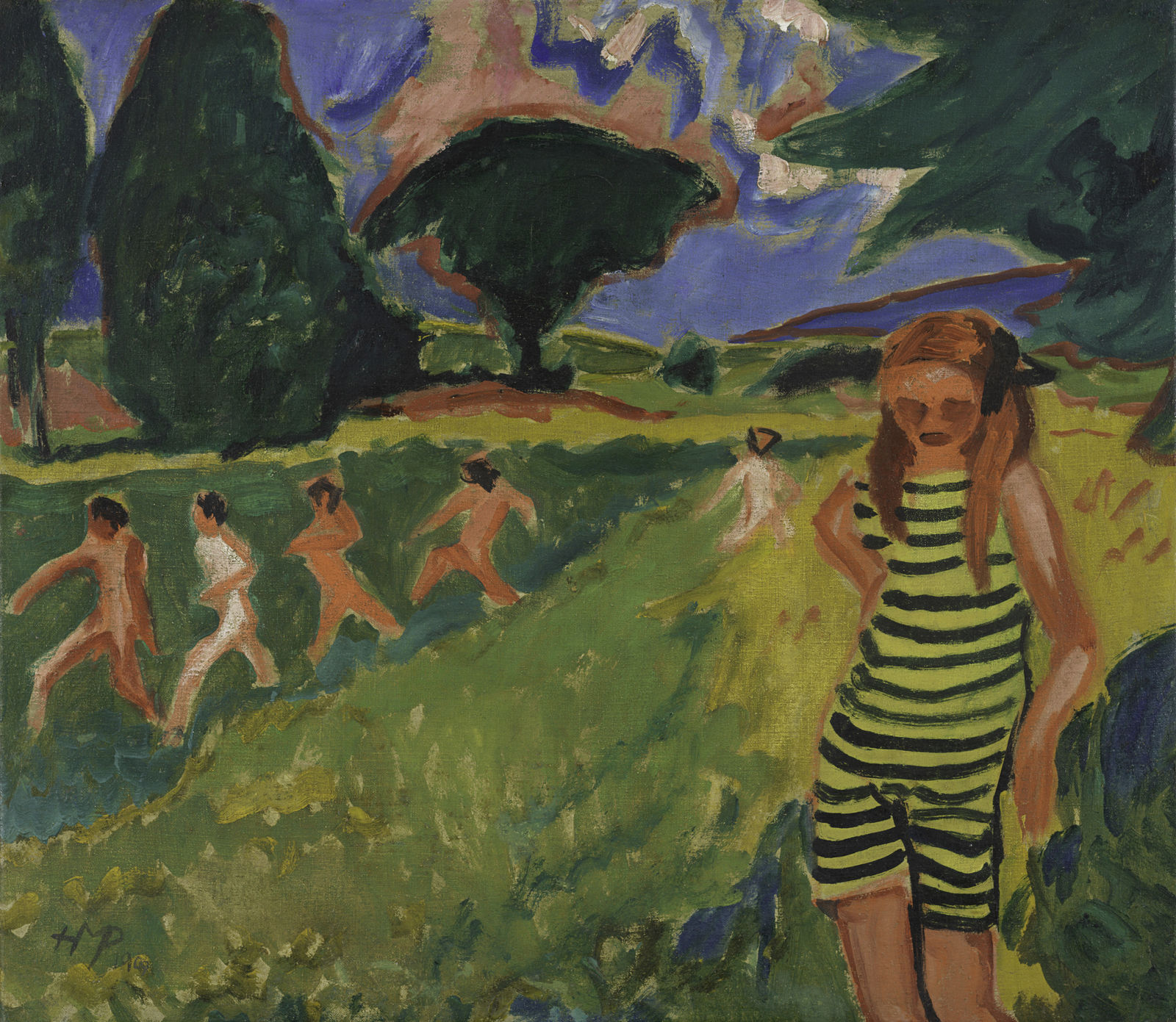 (VARIOUS ANSWERS)
More →
The landscape architects of atelier le balto revitalise the garden of the Brücke Museum. Situated alongside the Grunewald, the museum is set on a spacious forest area. The work of atelier le balto is characterised by an ecologically sustainable and artistic approach. They create aesthetic places of encounter and exchange in nature. … More